Founded in 1983, Resfab began as a manufacturer, mechanical designer and engineering consulting firm selling products and services to a diverse customer base which included; the railway, aeronautics, defense, and food service market segments.
Resfab's original foodservice equipment was its "Yogurt Matic™" (frozen yogurt/ice-cream blending technology). Resfab has become a world leader in this technology with customers in over 40 countries.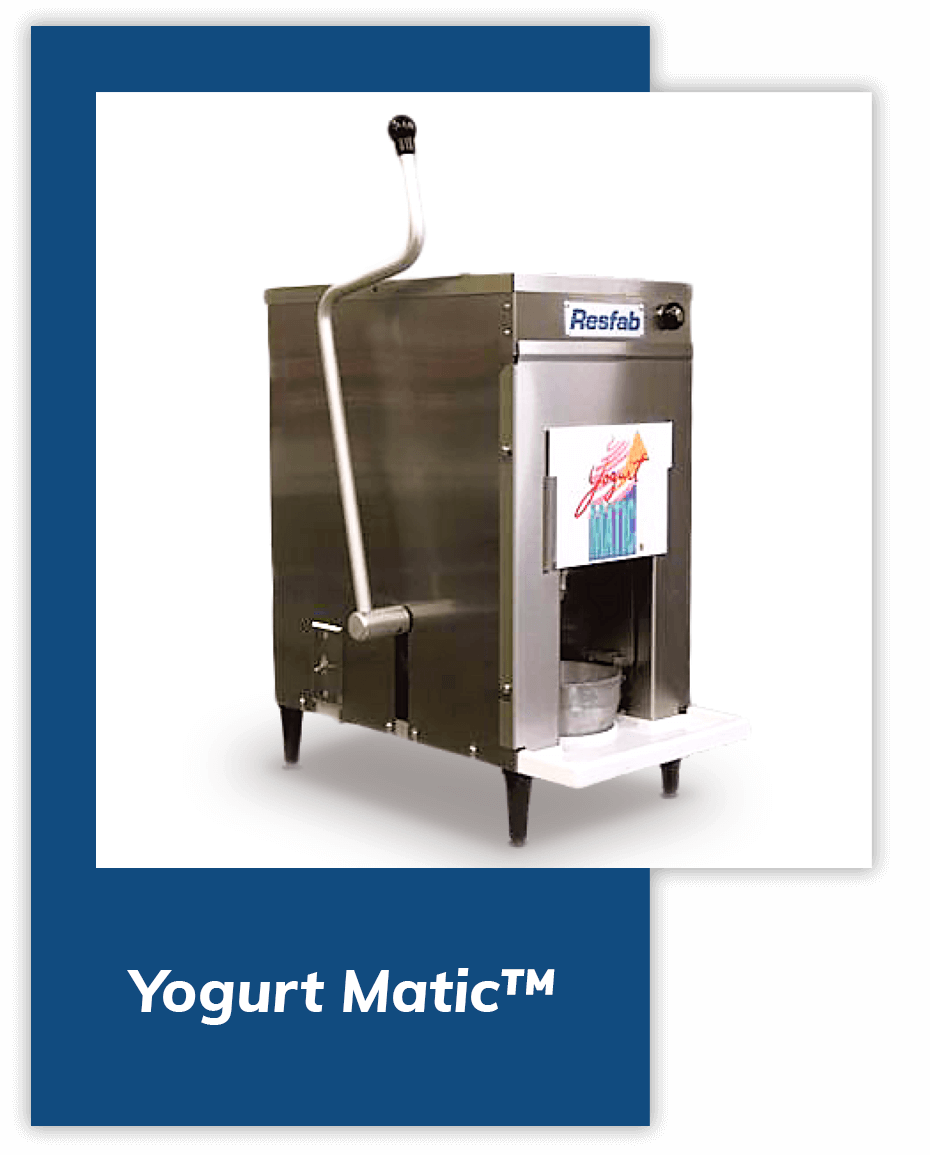 The pursuit to develop "world-class" Chicken Fryers started in 1999 when Resfab began to focus exclusively on the food service equipment. In 2016 we made significant advancements with our "AT" Series fryers and ventless fryers as Resfab continues to heavily invest in technology.
Today, Resfab offers the most efficient Fryers (as rated by EnergyStar) built in North America, along with Heated Merchandisers & Hot Cases that keep food safe and merchandise food beautifully.
We continue to use advancements in technology to help build profitable programs for our clients, focusing on keeping the "Total Cost of Operation" on our equipment as low as possible. Our fryers help streamline and simplify operations while ensuring product consistency and safety. In addition, we back most of our equipment with a 2 Year Parts and Labor Warranty and a 24/7 Service Hot-Line.
Company Mission
To design and engineer top quality foodservice equipment, enabling our customer partners and ourselves to build strong, profitable and customer focused businesses.
Here's What Our Customers Have to Say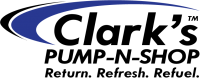 "Resfab, by far, is a premiere Fryer, and we are very pleased with our continuing partnership."
I just want to thank you for making such an outstanding product. Your fryers are the best in the industry, and I have not found another fryer out there that cooks our products as consistent as yours does every time. I will continue to recommend Resfab to all our customers that are looking to replace or purchase new fryers both now and in the future. Thanks again, for making such a great quality product.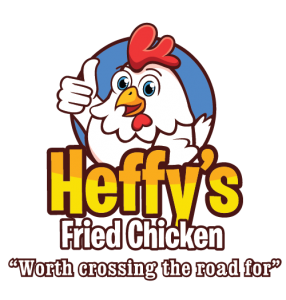 We have found that your support has been exceptional!  We have not been without the occasional difficulty but your help personally plus tech support when needed, has been as good or better than anyone could ask for.  Our Heffy's Fried Chicken program is in its infancy but is gaining ground every day and we could not have been this successful without the help and support of such a great partner company.   We are looking forward to growing alongside Resfab.  Resfab has played a significant role in our development of our program, we have mostly used so far your Ventless fryer line up with the MB50 and MB85ATV units, not only do they carry "EnergyStar" certifications but they are easy to use, easy to keep clean and maintained.
"We have 3 Resfab Units (85AT's) at our locations and will be ordering another very shortly for a fourth location. They have performed great in our high volume locations."
"I have 2 Resfab units and have been very happy with them. The fryers have performed flawlessly and have helped me grow my chicken program, expanding into two locations and soon to be a third location."
"We have five rural locations with Resfab units, Resfab has been there for us for all of our needs. The ease of use has helped with our employees in training and busy customer demand. We will be purchasing several more Resfab units as we continue to grow our fried chicken business."
"We have 4 Resfab units(1 MB-50AT,1 MB-85AT,2 MB-502ATs), we are remodeling two other locations that will include Krispy Krunchy Chicken and Resfab Fryers and Hot Cases, we wouldn't have any other brand in our stores. The ease of ownership from ordering, install, training, and operation have made us dedicated Resfab customers."
"We have 2 Resfab fryers (MB85-ATs) in one of our locations, we are expanding the Krispy Krunchy program in one of our other locations and will be purchasing 2 more MB-85ATs for this location. The volume that these fryers can handle is like no other. We have been able to keep up with any and all customer demands for fried chicken. We have used pressure fryers in the past, and they do not compare to the ease of use and shear volume the Resfab's can handle."